ISO Pros of Wyoming Provides a Variety of Different Standards

Aerospace AS9101
The 9110 guidelines lay forth the content and rules that must be followed to adapt the monitoring process to ensure audit compliance. The Certification Body uses these procedures to evaluate the evaluation report that must be released after each certification, inspection, or re-certification audit.
Aerospace AS9102
The prototype of the new assembly or component is tested by the requirements of the production program, process, and machinery for the manufacture of the relevant components, as referred to in the First Article Inspection, during the first implementation cycle (repeated with significant adjustments).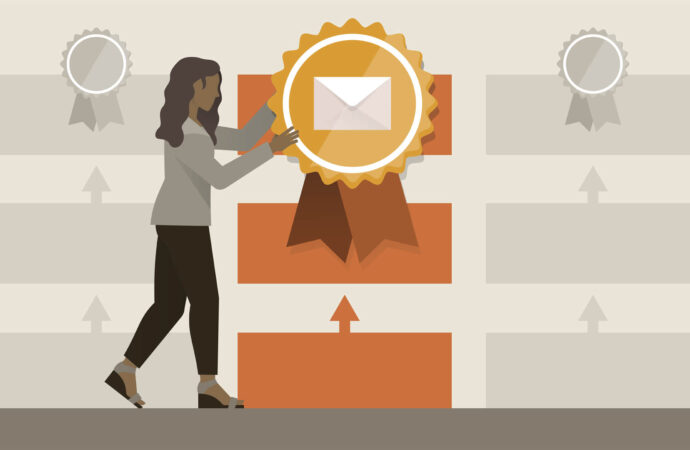 Anti-Bribery ISO 37001
It aims to help companies set up an anti-bribery management system. The amount of steps that a company may take to better deter, diagnose, and address bribery is defined. Bribery for personal gain by a company, its staff, or business associates is included.
Asset Management ISO 55001
The 5500 system's central management is developed to help companies properly control their assets. Companies can use ISO 55001 to monitor their day-to-day operations, as well as improve their assets returns and reduce total risk.
Automotive Core Tools (MSA, FMEA, SPC, AQP, R&M, PPAP, APQP)
These tools are for a company that provides auditing services. A key problem for the approach is the correct use of instruments during each audit. Quality Core Tools are five additional strategies and/or approaches that aid in the implementation of the IATF 16949 specifications.
Body Armor BA 9000
This is an ISO 9001 standard that applies only to the manufacture of ballistic-resistant body armor. When a production facility has a quality management system (QMS) that is accredited to adhere to BA 9000, the company has greater faith in its ability to satisfy the demands of criminal justice professionals and deliver armor that resembles the samples required for initial performance testing.
Counterfeits AS6081
The AS6081 standard was developed in reaction to an increase in the number of fraudulent/counterfeit electronic components entering the aerospace supply chain, posing significant efficiency, durability, and safety risks. As a result, the AS6081 specification provides standards and protocols to minimize the risk of purchasing, obtaining, and delivering counterfeit/false components, ensuring that your consumers have confidence in the supply chain.
Energy ISO 50001 and SEP
Demonstrates that the company's energy management system complies with ISO 50001 standards and ensures the public that it is dedicated to energy management. Customers, partners, employees, and management would be more confident in the company's energy-saving efforts as a result of this. It also means that the company's energy management system is up and working.
Ethical Sourcing SQFI
It's a cooperative complement for companies dedicated to economically and environmentally responsible food procurement. The Ethical Sourcing Standard is a management system that incorporates environmental and social issues into food production and distribution.
Facility Management ISO 41001
The reduction of risks as a result of ISO 41001 implementation is a significant advantage for facility managers. Human error is minimized as norms are observed. When mistakes are held to a minimum, efficiency rises, and job stoppages are reduced. It establishes guidelines and criteria for integrating energy management systems into businesses.
Food Safety Modernization Act FDA FSMA
From adapting to foodborne disease to avoiding it, the emphasis shifts. The FDA has finalized seven main guidelines for applying the FSMA, recognizing that maintaining food commodity quality is a joint responsibility of several diverse parts of the global supply chain for both human and animal food.
Food Safety ISO 22000
These guidelines aid companies in identifying and tracking food safety risks when applied in conjunction with other ISO management standards, such as ISO 9001. ISO 22000, which applies to all categories of manufacturers, offers a level of assurance in the global agricultural supply chain, aiding consumers in crossing boundaries and providing them with safe food.
Forestry SFI ATFS (Sustainable Forestry Initiative)
It's a series of goals and success indicators that incorporates long-term tree growth and harvesting with system and animal health. It is focused on the premise that good economic decisions and fair environmental policies should coexist.
Gluten-Free Certification (GFC)
This is a company committed to offering independent certification services to gluten-free farmers by quality monitoring and control steps during harvest. It is believed to be one of the most well-known, dependable, and rigorous gluten-free certification programs in the world, providing customers with confidence in the quality of their food.
International Traffic in Arms Regulations, ITAR
These laws and regulations are intended to be in line with US trade arrangements, embargoes, tariffs, and other international activities. The laws and regulations are mostly intended to protect US national security by ensuring that the most important data and technology do not fall into the wrong hands.
IT Service ISO/IEC 20000-1
Designed to help companies provide dependable, managed IT services to their consumers but still retaining these values over time. ISO/IEC 20000 encourages businesses to have high-quality IT service management through a strong process approach.
Laboratory Accreditation ISO 17025
The primary measurement and calibration laboratory standard are ISO 17025. ISO 17025 and ISO 9000 have several similarities; nevertheless, ISO 17025 assesses technological expertise in laboratory research and calibration services and refers to companies that produce test and calibration outcomes.
Packaging ISO 15378
This is achieved by showing a company's devotion to offering goods and services that satisfy both consumer and statutory and regulatory standards. The company aims to optimize user loyalty by effectively integrating the system, which includes mechanisms for system optimization and customer conformity verification, as well as relevant statutory and regulatory standards.
Responsible Care RC14001
The Responsible Care® program was created to help America's leading chemical companies reach even higher standards of environmental, health, safety, and defense quality while simultaneously growing their businesses.
Supply Chain ISO 28000
The Supply Chain Protection Management System Standard was created in reaction to the needs of the shipping and logistics industries, and it seeks to increase overall supply chain security.
Telecommunications TL 9000
TL 9000 is a quality management system for designing, developing, producing, delivering, maintenance, and maintaining telecommunications devices, including hardware, software, and services. Greater efficiency is one of the advantages. Improved customer service and engagement, as well as an emphasis on quality, output data, and outcomes, have a strategic edge.
Audit Management Systems ISO 19011
ISO 19011 is a system that specifies audit management system requirements. The standard outlines best practices for audit program management, auditing principles, and the assessment of audit program managers.
Outsourced Internal Auditing
Smaller companies that are required to provide an internal audit feature through a regulatory agency or a funding agreement may opt to fully outsource internal audits to an external contractor rather than incur the cost of hiring and training their internal audit team.
Virtual Internal Audits
Changes in operating practices in reaction to COVID-19 add a slew of additional or enhanced threats, including a significant risk of disrupting the current system of internal controls. External audit activities become more valuable to management and the Board of Directors as a result of this.
Second Party Audits
An external audit conducted by a provider on behalf of a company or a contractual entity is known as a second-party audit. The contract has been concluded, and the products or services have been shipped or will be delivered.
Supplier Audits
Supplier audit is a tailored program that evaluates the Supplier's quality systems, as well as the operational environment and the Supplier's willingness to satisfy the Customer's requirements. A quality audit guarantees that the products and supplies will follow the required specifications.
Supplier Assessments
Supplier assessment is the process of evaluating and accepting potential suppliers using quantitative and qualitative criteria. The aim is to compile a list of the best vendors in the class that can be included.
Compliance Audits
A compliance audit is a comprehensive analysis of an agency's compliance with regulatory requirements. The audit findings, which take the shape of a compliance audit, look into the strength and thoroughness of compliance preparations, protection protocols, user access controls, and risk management systems.
Pre-assessment Audit
Before the certification/registration audit, a pre-assessment audit is conducted.
Documentation Audit/Desk Audit
A desktop audit looks at data that is relevant to the audit. A desktop audit gets its name from the fact that it can be done from the auditor's desk. The data gathered is used to plan the audit on-site.
IQC The ISO Pros of Wyoming can help you implement, train on, consult, and have your company and/or organization certified on the following ISO Certifications:
If you want to enjoy the above-listed benefits, contact IQC the ISO Pros of Wyoming, now. Our services are accessible in all of the below-mentioned cities: